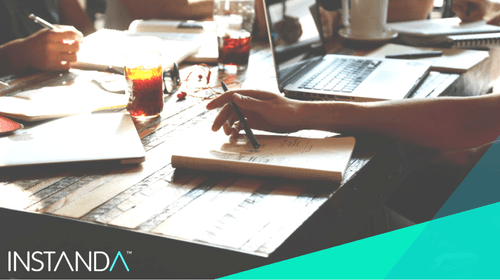 INSTANDA has become known for simplifying the complex. Converting the (almost) impossibly difficult into something useable. That is the DNA of the platform and enables many of our clients to build some of the world's most complex products on the platform themselves.
When we looked at claims, as many of you will agree, often it is a complex set of processes, data exchanges and iterations with the end insured. Many software solutions solve this challenge through, in essence, a case management approach.
We felt there was room for something that addressed part of the complexity and from a customer experience perspective, delivered a much better interaction. So, the team set about working on a way to process claims in a simple, fast and effective digital process.
Insurance Software Solutions for Claims
Thanks to inputs from insights from clients, analysts and sheer hard work from the INSTANDA leapfrog team, we are delighted to announce that the straight-through processing (STP) claims module is now ready. The new module will allow our clients to configure claims capture and use business rules to determine whether to pass the claim to their main claims management system/TPA or use straight-through processing (with fraud detection) to pay the claim immediately.
Lemonade has previously made lots of noise about their ability to create great customer experience (and loyalty) through having the equivalent capability. With INSTANDA, now any carrier or MGA can make the same kind of noise if they wish to!
The new functionality is currently available in a sandbox area and the rollout to live will be made later in April.
There is no additional cost for this module if you are on a 2018 commercial contract. For those on earlier versions please contact your account manager if you wish to use the module.