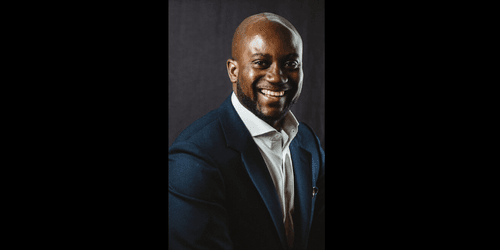 Fresh from yesterday's stint as a panellist at Lloyds Innovation Lab, you'd think INSTANDA's Head of New Business, Leon Walker, would be all 'talked-out'. But he's far from it as he discusses product innovation over a much-needed breakfast at what he describes as London's "best kept secret", Flock - the coffee house that's 'big on freedom'.
We're not quite sure if there's a deliberate synergy between Flock's brand and what INSTANDA stands for, but we know one thing, Leon's right about the poached eggs with avocado and chorizo; there's no better way to start the day!
Meeting today's customer expectations
As he pierces his egg with the tip of his fork, he talks about the importance of meeting customer expectations, saying:
"Whilst other industries are squarely focused on delivering superior customer experiences, insurance product development is lagging behind".
The emergence of a new type of insurer
It's clearly a frustration of Leon's as he knows what keeps other panellists awake at night is "turning great risk management ideas into commercially viable products". Speaking of the most common challenges the sector faces, he remarks:
"When clients approach INSTANDA, the most pressing concerns they have about insurance product distribution are operational efficiency, cost effectiveness and speed-to-market."
The thirst for accessing previously untapped markets is palpable, but as Leon is quick to point out:
"A lot of the organisations we talk to can't get their ideas out fast enough. Regulation, legacy infrastructure, business unit and functional silos are all factors having an impact".
So, are we fighting an impossible battle?
"Absolutely not, says Leon. But what we are seeing is the emergence of a new type of insurer. Those who truly understand that by digitising their product roadmaps and business models, they have far greater opportunities to carve out the ecosystem they wish to serve."
A defining moment for large carriers
It's easy to see why this agile thinking would appeal to early stage insurance companies eager to respond to momentary markets. But what about the larger carriers that already operate within the archaic change-request process? As Leon sips his peppermint tea, he reminds us of the challenges:
"Operating expenses for larger carriers still contending with legacy systems typically account for up to 70% of the company's overheads. That alone can make new products inaccessible as they become far too expensive to create, let alone distribute through traditional channels."
He continues, "There's a solution though and we're proud to say that we're at the heart of it. Trust me when I say this, but many barriers had to be broken down before INSTANDA was brought to market; quite rightly given the highly regulated environment it serves. As the first global no-code end-to-end insurance product platform, it had to be just as suitable for omni channel product creation with complex underwriting as it is for less complicated products."
As we touch on the fact that Aviva, AXA, Hiscox and Zurich (amongst others in the London market) are already using the INSTANDA platform, it's clear that a far more flexible product distribution channel is emerging.
"This flexibility is also being carried over to the way product launch and distribution software is purchased" says Leon.
Far fewer development costs
Rather than insurers, MGAs or brokers investing into a 'one-time-purchase', the last five years has pushed subscription-based software to the fore.
"For insurers subscribing to INSTANDA, there are real tangible business benefits. They side-step infrastructure and core development costs and benefit from mutual pricing based on platform usage."
As Leon makes his next breakfast reservation, he points out that "insurers who truly differentiate themselves create customer relationships that last. Whether that be groups or individual customers, they'll continue to gain market share whilst others lag behind."
So, in Leon's opinion, what differentiators are needed to succeed?
He's clearly been asked this question a few times as a panellist, as he quickly adds that "the World is a very different place. It's not just about commercial benefit. Today's customers are savvy. They have access to information and want products that are relevant to them. From a technology point of view, it's about being able to respond to that need by making changes to products in real-time".
As the meeting comes to an end and Uber is right on cue, the customer thirst for instant real-time insurance is certainly not lost on us. Neither is it on INSTANDA's 50 clients across 12 countries it seems!
To find out more, Leon can be reached on (0)345 319 1028 or request a free demo of the INSTANDA platform here.