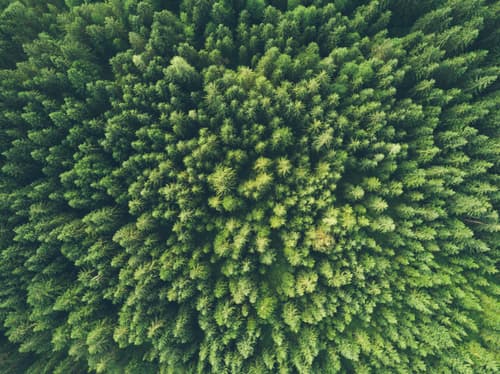 Climate change is becoming increasingly prominent in society as a whole. The UN's 2019 Emission Gap Report shows that our planet is on course to reach a temperature increase of 3.2 celsius by 2100. This will lead to an increase in the frequency of extreme weather events and a significant reduction in global GDP growth.
It's not looking great, hence why businesses from all industries are under more scrutiny about their carbon emissions and sustainability.
Thankfully, technological developments are helping many industries to become more environmentally responsible whilst not hindering economic growth. Insurtech is the technology that can do this for the insurance industry. Read on to see how this can happen and how it could benefit you.
Insurance and Climate Change
Insurtech platforms such as INSTANDA enable MGAs and brokers to quickly build complex insurance products, with no code, for a wide variety of scenarios. Being able to quickly build these products and get them to market means that you can help people to deal with the changing needs of the market that stem from climate change.
For example, some previous policies that protect homeowners from weather damage are no longer adequate and need to be quickly updated to keep up with the increase of frequency of freak weather. Insurtech platforms enable MGAs to respond quickly to these conditions and prevent further environmental damage due to homelessness as a result of no policy being available.
How Insurtech Can Reduce Carbon Emissions
Reducing the lead time and the technical expertise required to build insurance products means that you're also reducing the number of people needed, which means you cut down on the travel requirements. Even with video calling tools like Zoom and Slack, business travel, as recently as 2019, was still a $500 billion global industry.
It might be the case that only 2.5% of CO2 emissions come from aviation-related activities, which isn't much on the surface. However, if Insurtech can help to reduce this number, then it's at least contributing to solving the problem and not worsening it.
Climate change is a huge problem and will need contributions from many of us to solve. Small contributions from many people will go a long way to making a planet a more hospitable place to live for all of us.
How Insurtech Can Create a More Sustainable Business
The adoption of insurtech can also help companies to become more sustainable away from just carbon emissions.
The insurance industry had an issue of having to have reams of paper on standby to send to customers who weren't as technically capable. However, this isn't great for the environment. Insurtech, being so easy to integrate and use, can decrease the amount of paper needed by a firm, meaning fewer trees have to be chopped down. It also gives stakeholders an opportunity to do more to be sustainable, for example, planting two trees for each one that needs to be cut down for internal use.
We're aware of one top insurer that spends £250,000 per year on sending paper to their Health PMI scheme members. Apart from the significant cost to the bottom line there is also a significant cost in energy required to print the paper.
The Benefits of Sustainable Business Partnerships
Due to the shift in mindset from many industries, there are more sustainability commitments being made by some of the world's most influential companies.
Here is where insurance firms can make a simple decision to help fight against climate change. Legacy systems are already going to be phased out as digital alternatives, such as Insurtech, make business operations more efficient and easier to implement.
However, to be able to run these improved processes, they need to be used with the right hardware and software infrastructure, e.g. specific computer operating systems and stable, fast internet connections.
A key point is to do this without making the planet any worse, from the use of data centres, for example.
According to Accenture, some of these companies are now making pledges and making progress to reduce their negative environmental impact. Examples of these include:

Microsoft has set its sights on becoming carbon negative within 10 years. It is already carbon neutral. By 2050, it hopes to have removed the equivalent of all the carbon it has emitted since it was founded in 1975. Users of its Azure platform can reduce their carbon emissions for computer processing simply by being a customer. Azure cloud platform can track the carbon emissions associated with their own workload.

Google plans to ensure that its data centres don't contribute to carbon emissions by 2030. Early this year, Google achieved a zero net carbon footprint. By buying high-quality carbon offsets, it has nullified all the carbon it has generated since its founding in 1998.

Amazon Web Services (AWS) is using advanced energy management systems at its data centres to enhance the sustainability of its cloud infrastructure. It claims its cloud operations are over three times more energy-efficient than the median US enterprise data centre.
Therefore, partnering with one of these firms to help run Insurtech platforms would mean that your business is both more efficient and more sustainable. A win win. This way, insurance firms can contribute both to business KPIs as well as sustainability targets.
Insurtech is Good for Business and the Environment
It's often difficult to find a solution that is good for profits and the environment. INSTANDA is one of them. By using our platform, you can quickly get personalised products to market with no coding skills required. Additionally, you can do this whilst doing your bit to help our planet survive and reduce the devastation caused by extreme weather events.

Get in touch with our team today and start improving your business as well as the environment.