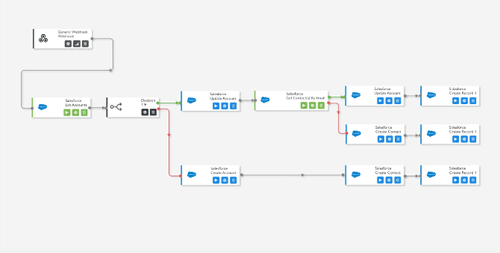 According to PwC, 74% of insurance professionals see insurtech as a challenge for their industry.
Insurtech is coming, it will disrupt the existing landscape, whether stakeholders like it or not. In 2020 the global insurtech market was valued at more than $2.7 billion, with a projected CAGR (Compound Annual Growth Rate) of 48% between 2021 and 2028.
There's a huge opportunity that insurers need to be prepared for, however, as we'll highlight in this article, some are a long way from being ready for this shift. Insurtech platforms are ready to make life easier for MGAs, brokers as well as insurers; the time has come for the great integration to begin to move the industry forward.
In this article, we'll explore how to do this and the benefits it can bring to all stakeholders involved.
Current Issues with Integration in Insurance Systems
There are a number of issues that need to be solved for insurtech integration to begin to happen effectively. In this section, we'll explain what the most important ones are, based on our experience.
Insufficient Knowledge
From an insurtech perspective, there can be issues with understanding the often complex nature of the different sectors of the insurance industry.
Some of these can be outdated and cumbersome in comparison to more modern and seamless digital platforms.
From the insurer, there's a perception of insurtech platforms not having the appropriate knowledge of their older legacy insurance systems.
The disconnect here between the two sides can be bridged by insurers that have opaque processes to make their processes more transparent and easier to understand.
Adaptation of Processes
A lot of the internal legacy systems aren't well designed for insurtech platforms to integrate with. This can create a significant barrier to entry for integration. Updating these can help both systems to work in sync, increasing the effectiveness of both as a result.
Insurtech platforms can also spark adaptation by simplifying product creation, so the adaptation doesn't have to solely come from the insurer.
Unsuitable Legal Requirements
A challenging legal environment can be a barrier to both insurers and insurtech platforms working together. The current legal environment, specifically surrounding GDPR, ownership of data and insurance liability, in addition to the costs of external legal counsel to sign off the appropriate documentation.
To get around these issues, insurers can make changes, within reason, to their legal requirements. For example, lowering the risk lowers the indemnity requirements which makes it more accessible to insurtech platforms.
Additionally, making their legal and technical requirements easier to understand can help the process.
Slow Approval Processes
Insurers can sometimes have long approval processes that can hinder the progress of integration. Multiple stakeholders with conflicting viewpoints who fail to agree on a consensus can end up confusing potential insurtech partners which can lead to losses of revenue-making opportunities.
Being able to make decisions quicker, can help the process massively, saving time, money and effort for all stakeholders involved.
A Struggle of Dealing with Startups
Many insurtech startups often need a clear strategy in order to engage properly with startup insurers. The issue here is that many insurers for a variety of reasons, some to do with the insurer simply not being aware of the setup that's required for an insurer to partner with an insurtech platform.
Many startups aren't always aware of how an insurtech platform can integrate with its overall business strategy to help it achieve its objectives.
Insurtechs, such as ourselves, are ready to do this but need to either be given a clear pathway to integration or guided by the startup.
Prioritising Compliance
Compliance is important of course, however, it can sometimes prevent innovation. In order for the industry to move forward as a whole, there needs to be a better balance between the two. Compliance today isn't the same as what it was 30 years ago. This is something that all stakeholders who are cautious about innovation should remember.
Benefits of Insurance Innovation

Innovation in the insurance industry can benefit all stakeholders, for example, customers can now have policies that are better suited to their needs at lower price points and in a shorter lead time.
Insurers can quickly adapt to changing market conditions in weeks instead of months, as well as being able to expand with lower upfront investment costs.
Integrating with insurtech platforms can trigger an update of legacy systems, which has numerous direct benefits from an IT perspective alone.
Being a one-stop-shop for insurance products is now possible without the need of having to have all services available on hand all the time, which incurs additional costs.
There are tangible benefits to insurtech integration; this should motivate the industry to embrace it. Larger profit margins, happier customers, the only main trade-off is a relatively short period of adapting new insurance systems to integrate. Short term pain for long term gain.
Enjoy Flexible Scalability with INSTANDA

INSTANDA can help you to integrate, innovate and achieve your objectives whilst reducing costs. You'll be ahead of the competition, ready to take full advantage of all the benefits of insurtech integration.
Get in touch today with our team of friendly professionals to start innovating today.
Kick-start your journey by requesting a demo of INSTANDA.