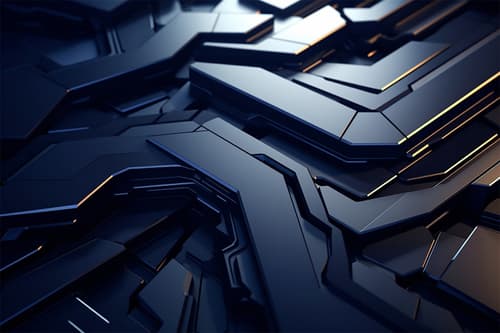 Insurance firms can only provide effective cover, and ensure sustainable profitability, if they are well organised with streamlined processes supported by effective technology. Of course, the actual quality of the admin system depends on the technology facilitating it. When that technology is outdated or obsolete, efficiency, productivity, and profitability all invariably suffer.

Digital technology is advanced enough that all major industries are now incentivised towards digital transformation. For insurers, this means leveraging the latest digital tech and updating their policy admin system for better business results.
When it comes to a digital transformation, sooner is always better than later. That's because there are many associated risks for businesses that stick with their obsolete technology. In fact, doing so can have a serious impact on their overall performance. This article will outline some of those potential risks and their negative impact on a business, as well as discussing the importance of levelling up admin systems for insurers.
What's holding insurers back?
Before discussing the risks of obsolete systems, we first need to consider what factors might inhibit an insurer from updating their systems. So, what's holding insurers back?

Costs

The first thing typically stopping insurers from upgrading their policy admin system is the cost of the upgrade itself. In the short term, running an outdated (or soon-to-be-obsolete) system appears relatively inexpensive, although insurers are inevitably missing out on long-term ROI. As a result, many insurance CEOs are wary of spending money on a new system that they might be uncertain will work better than the old model in the first place.

Escalating complexity
The journey of development and integration is rarely linear, and many insurance executives fear that adopting a new system will lead to implementation delays combined with unexpected additional costs down the line.
However, this reticence towards improvement isn't universal across the insurance industry. In the property and casualty space (P&C), insurers are more likely to adopt new systems. This is because the P&C policies renew frequently (typically annual), there's less data to keep track of, compared to a book of life business and it becomes easier to migrate at renewal.
Indeed, in recent years some firms have even migrated to what we might call 'modern legacy systems' — admin systems that are still 20 years old but are better than the previous generation.

Length of policies
Lengthy policies can also discourage insurers from implementing necessary improvements. When it comes to life insurance, for example, moving away from legacy systems and adopting the newest ones doesn't always seem viable. Life insurance policies can last for 20-30 years, with plenty of transaction history, and migrating such a large volume of data like this can be complicated.
Yet despite all the above factors, it's clear that whatever short-term misgivings an insurer might have, the long-term drawbacks of holding on to legacy systems ultimately prove far more detrimental to a business. But why is this?

The drawbacks of legacy systems
The first drawback to mention when discussing holding onto legacy systems is that they invariably saddle insurance firms with a lack of adaptability. When insurance organisations rely on legacy systems, with their clunky interfaces and fixed constraints, they often prove slow to adapt to changing circumstances in the market.
Because of this, it can often be more costly to make changes to an older legacy system infrequently than it is to continually update cloud based modern tech.
Thus, if your company wants to do something different (like add a new product, launch a new proposition, change the frequency of payments or the terms of the policies), then outdated systems are very slow and cumbersome in developing & implementing those changes. This puts a limit on change as it can be a challenge to build a business case for change.
Similarly, a reliance on legacy systems can often close down communication, and cause data silos: meaning that insurers are missing out on the crucial insights they need to drive better business decision-making. It also means that insurers are often unable to communicate with other insurers or with brokers, which can be prohibitive when it comes to interoperability.
Relying purely on legacy tech also prevents insurers from implementing mass customisation. More and more insurers want to personalise standard products to better fit their individual customers, and no businesses would wish to miss out on adopting this practice just because their admin system is too unwieldy.
Finally, using dated admin systems means it becomes harder for insurance firms to keep up with changes in regulation, which makes compliance far more challenging.
For example, the Financial Conduct Authority's Consumer Duty is a recent relevant legislative issue which has been concerning for insurers, and which has changed the industry significantly through a package of new regulations. By contrast, the use of a newer policy admin system makes it easier to stay ahead of changes in legislation like this one, as and when they occur, thanks to central investment and regular system updates.
The power of INSTANDA
Now that we've covered why sticking with legacy tech can be so detrimental, it's time to consider where to start planning your upgrade and charting a path to success.
INSTANDA's very own cloud-native digital policy platform is ideal for any insurer looking to improve their tech stack. Its no-code tools mean that insurers don't need a technical background to realise their ultimate admin system - it's easy and intuitive to use.
Additionally, this modern technology is built to work with other best of breed components, using industry standard APIs, whereas modern legacy enterprise solutions are built as an integrated package, which used to be an advantage but is now a straitjacket on the insurers freedom of action.
Meanwhile, the INSTANDA platform's regular cadence of releases means that it is continually updated and integrated. This means that, for a relatively low cost, your firm can ensure that it is always staying ahead of the competition with the most innovative tech available from experts.
So, if you'd like to get started, or just learn more about us, simply book a demo or contact us today.