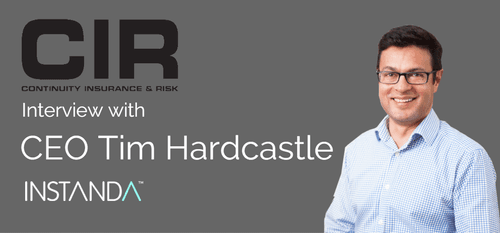 Earlier this year, Graham Buck from CIR Magazine caught up with INSTANDA's CEO Tim Hardcastle to find out what is shaping developments in the fast-paced area of InsurTech and where he sees the market going. They talk about all areas happening in the InsurTech world and his views on those areas; including the evolution and future of the insurance industry, The Fintech Delivery Panel, Blockchain and Sceptics of Insurtech.
The interview has been published to the CIR Magazine March 2018 version "Taking the offensive", which you can read for free as a digital edition on CIR Magazine's website or download the edition here.
About INSTANDA
Instanda is a leading-edge cloud software that enables you to easily create, manage and distribute your insurance products. It provides insurers, brokers and MGAs with a software tool to move from product concept, to binding online, in a matter of weeks. There's nothing that remotely looks like an off the shelf, one-size-fits-all model. No templates. No limitations.
About CIR Magazine
Since its launch in 1996, Continuity, Insurance & Risk has become essential reading for risk management, business continuity and commercial insurance purchasers. CIR's portfolio has expanded over time to include multi-channel campaigns, video, the Business Continuity Awards, the Risk Management Awards, Commercial Insurance Awards, roundtables and research. A market leader in the sector, the CIR brand has a strong reputation for independent, authoritative reporting and high quality analysis.